Mini Mountains or Oceans Scenes Stand Up Signs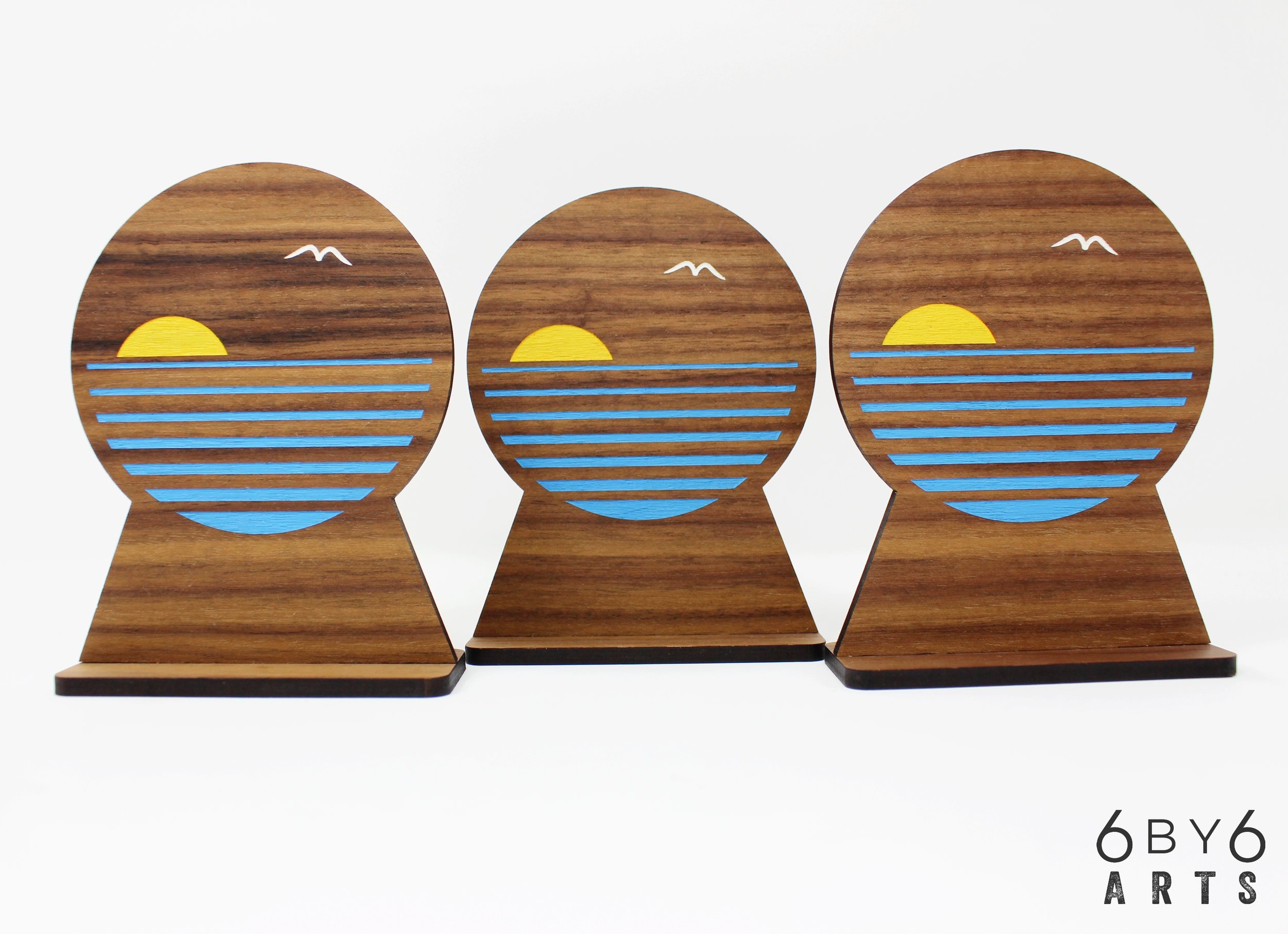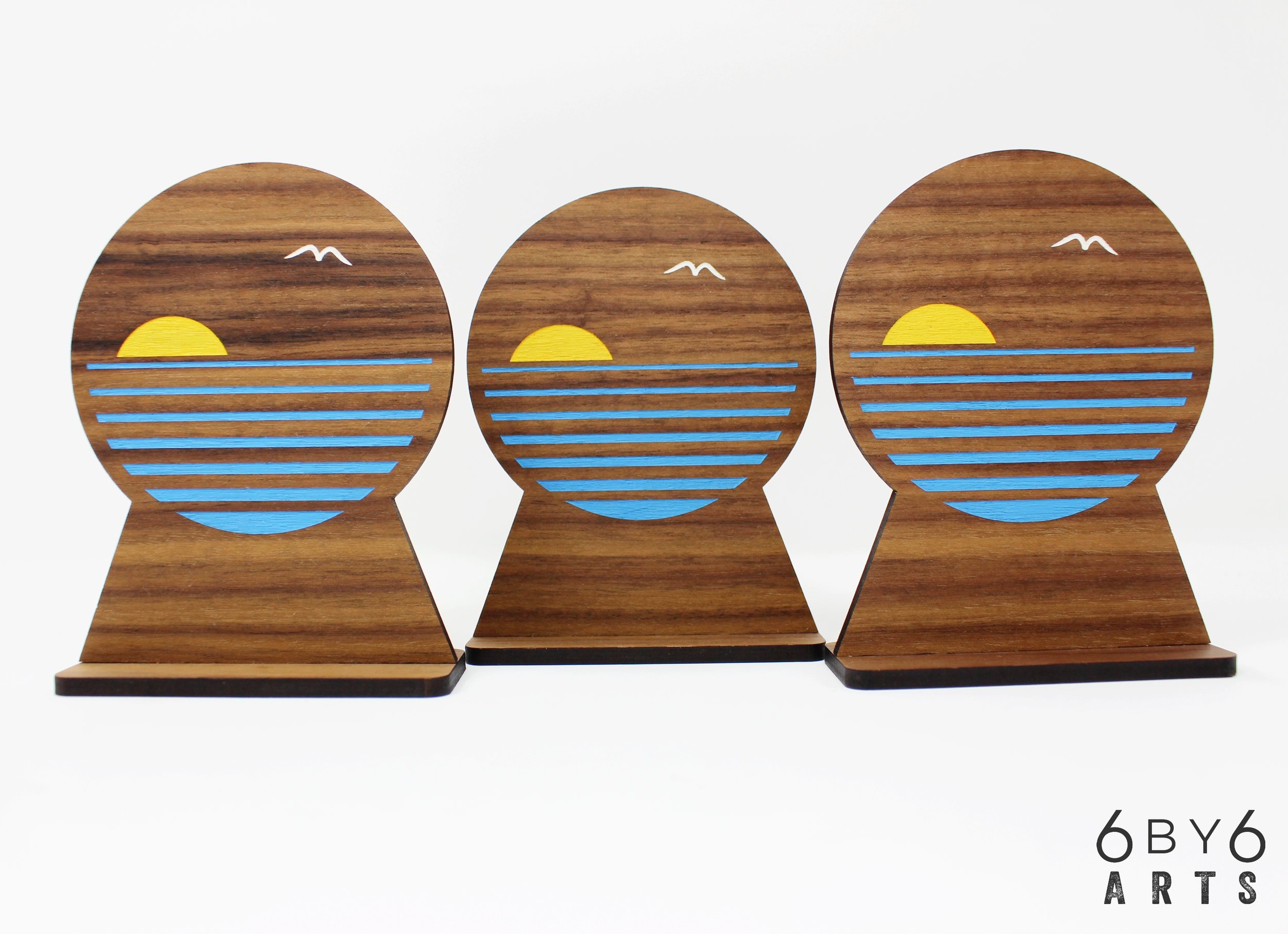 Mini Mountains or Oceans Scenes Stand Up Signs
We took the two most popular road signs and shrunk them down to little mini scene size. Little snow globe size to be exact. We also created ones with just the graphic for those of you who want to avoid the evil eye for "language" at work.
Each mini scene measures approximately 5" tall and a little over 3.5" wide. The base is 1.5" wide.
Each one is hand painted. The wood is walnut veneer with a MDF core.
Some light assembly is required. - Placing the top into the base.