Miniature Mid Century Modern Houses Stand Ups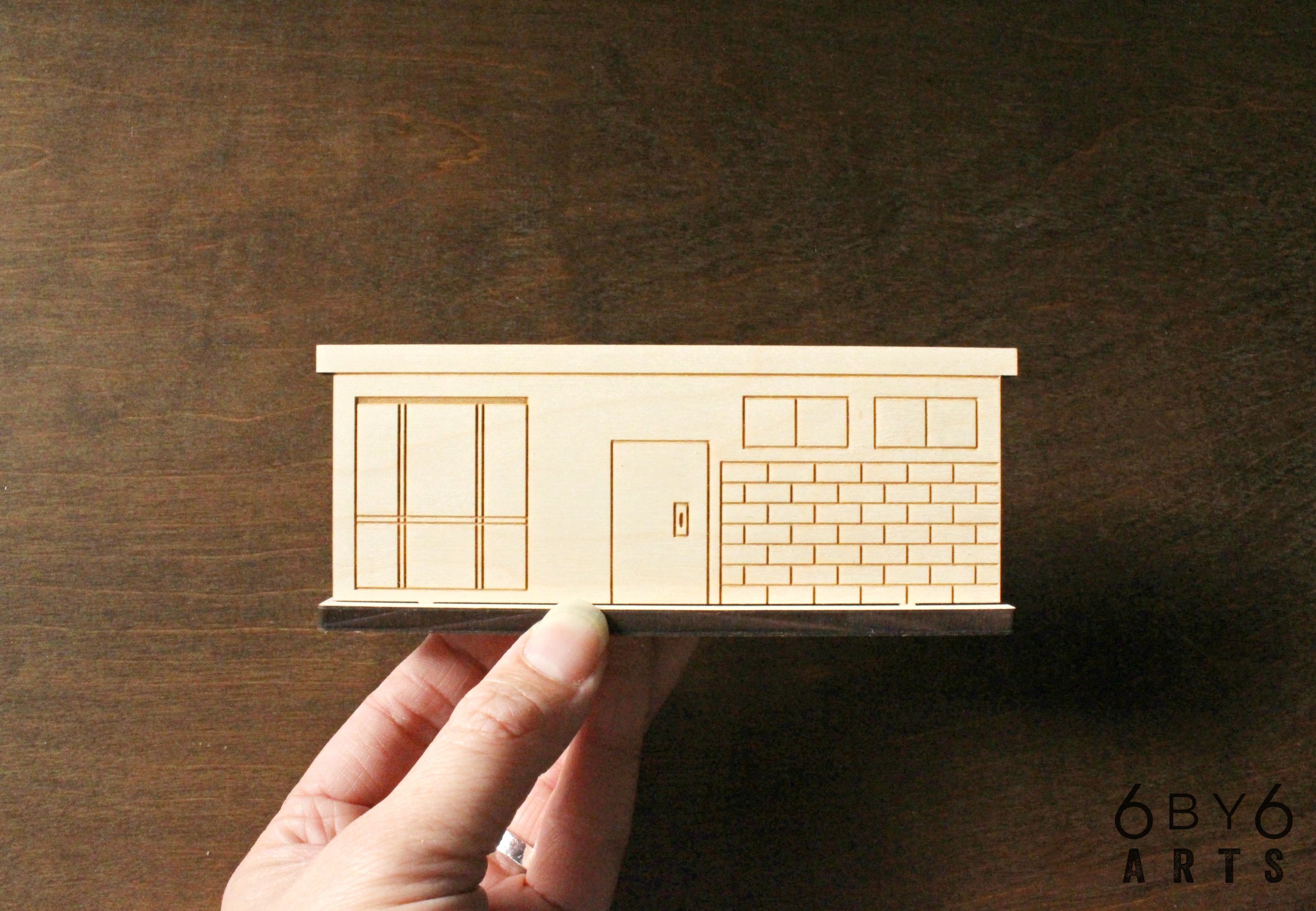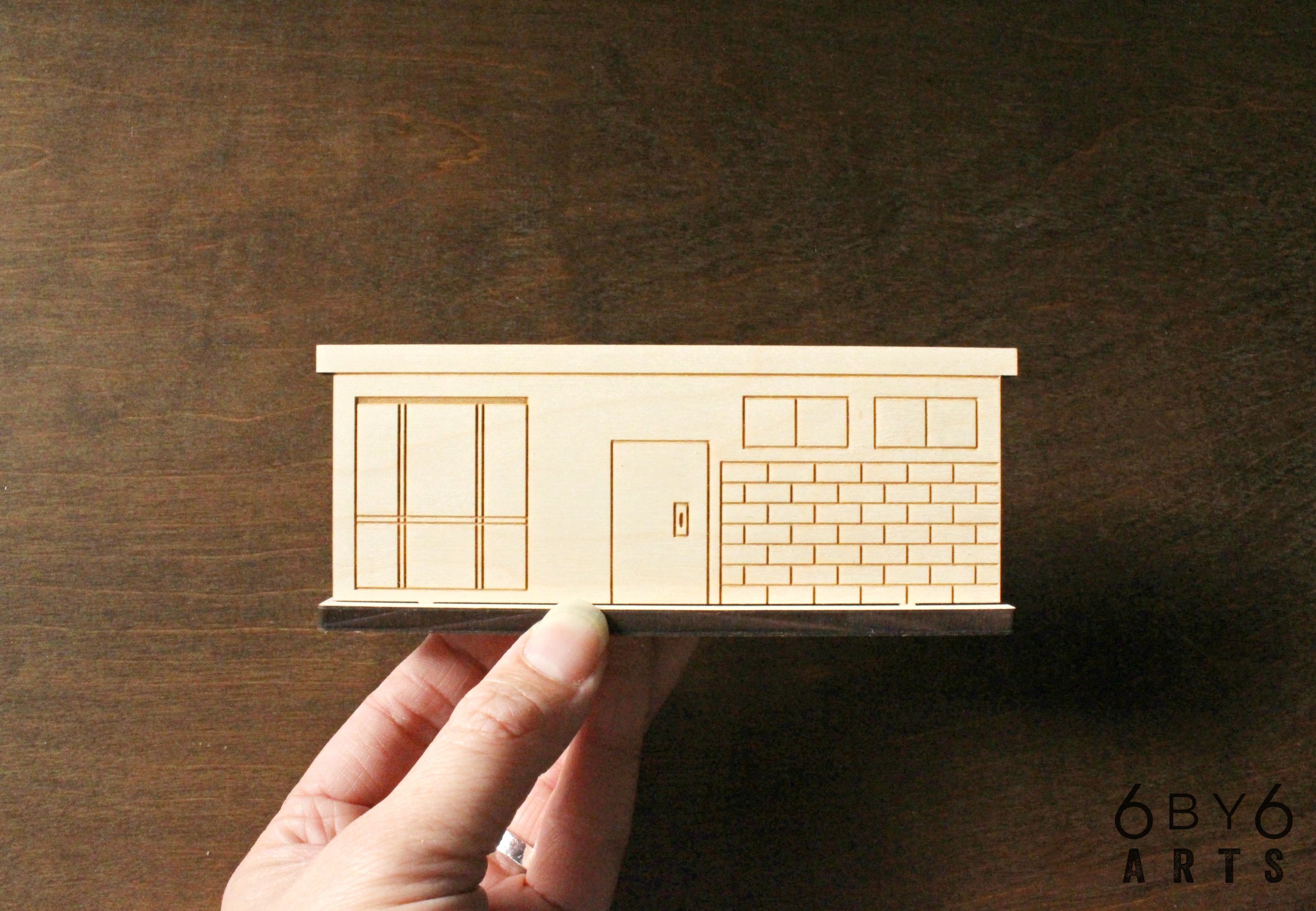 Miniature Mid Century Modern Houses Stand Ups
Simple, unique and you can customize this village to your heart's desire.
Inspired by holiday pop-up villages but with a customizable and unique design. Many of the pop-up homes that are currently available are not quite our style. We love the clean simple lines in architecture. We also love to color customize things. We made these pop-up homes out of lightweight birch wood that has been engraved and lightly sanded. Ready for paint, markers or to display as is. The house footers and accessories are a simple low tech slide in design.
You can buy the houses individually or as a set:
A-Frame House - measures 4" x 4"

Alpine Window House - measures 6" x 3"

Brick Siding House - measures 5.25" x 2"

Diamond Door House - measures 5" x 3"
Not recommended for wee ones. There are small parts that can be swallowed. Pre-teens and up will appreciate these so much more.
The color of the engraving can vary due to the natural properties of the wood.